Tee Time Reservations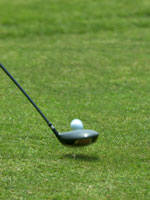 Tee time reservations can be made 10 days in advance.
Book them on the internet
Call the Golf Shop (x1). The Golf Shop closes at dusk in season.

Please Note:
In order to book online you must pre-register in the system. Once your 10-digit phone number is provided to use as your "member #" and a profile set up you will have access to our tee times for on-line reservations.